Description
Personalised Piatnik Bridge Playing Cards – Luxury Gold Box
Looking for Personalised Piatnik Bridge Playing Cards for a special gift? Then you've found them. We repackage Piatnik's beautiful playing cards in one of our elegant, own brand, handmade twin pack playing card boxes. Each box is made by us in our workshop here in Devizes, using traditional craft box-making techniques. These boxes are all covered with a gold buckram paper, which has a deep texture. We then skillfully deboss your personalisation into the box lid in a process called hand foiling.
Hand Foiling – How We Do Personalised Lettering
This process requires exacting skill. Each letter of your message is made out of metal and selected from a case of letters and mounted on a composing stick as in the image below.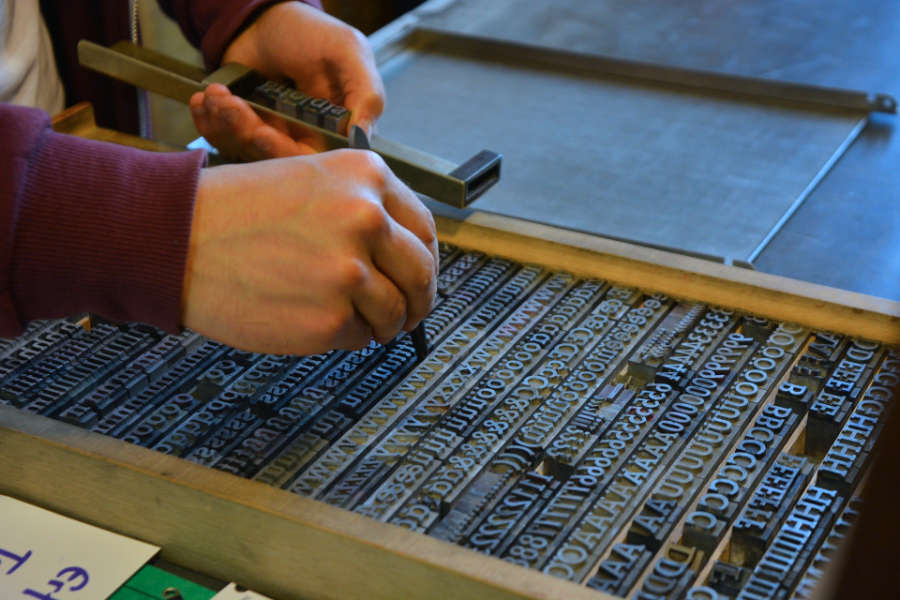 Once we have composed your message, we mount the composing stick into a hand-operated press, which heats the letters up. When the type is at the right temperature a piece of gold foil is placed between the lettering and the surface to printed. The lettering is then pressed down onto the sandwich of foil and the surface to personalised. The heat causes the foil to transfer to the surface and the pressure pushes the letterforms into the surface.
The result is both subtle and elegant.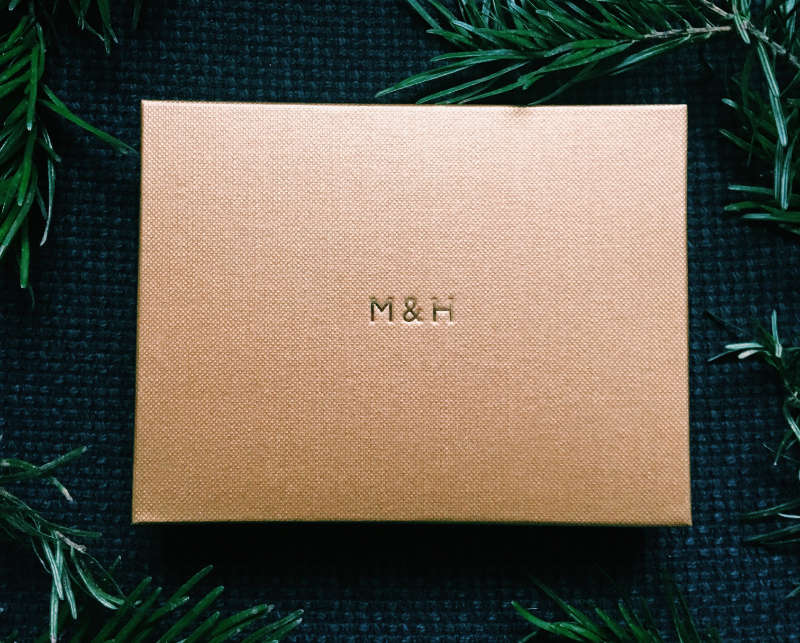 We often do a test print first to ensure the letterspacing is just right optically and will tweak the spacing using little metal shims. All so the message that gets printed is the height of perfection!