FAQs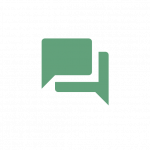 We have compiled a list of the most frequently asked questions. If you have a query when placing your order with us online, please see if the answer is below.
Full of hints and tips for navigating our site quickly, you can click on this link to read our article A Handy Guide to Using Our Website.
Alternatively, you can contact us on 01380 829922 Monday, Wednesday and Friday, 9:30am to 5:30pm.
Q : I'm looking for a specific product. How do I use the search?
Our website has a powerful search facility. If you type in the product code, you will be taken straight to the product page. If you don't know the code, you can enter a keyword that might be in the product name or description. When you click 'Search' or you press the enter key on your keyboard you will then be shown all the relevant search results. If the search doesn't return any results, try just entering the first few letters of the word (e.g. if you're looking for a diary and 'diaries' returns no results, try 'diar' instead). More about searching can be found on our Website Tips and Tricks page where whe have some handy video's on how to use searching
Q : I've added too many items to my shopping basket. How do I remove them?
We have created a short "How To" video on how to add and edit products to your shopping basket on our Website Tips and Tricks page View Video Here
Q : I'm a UK customer: How much is postage?
Orders over £60.00 are sent free of postage to UK mainland addresses. For orders up to £60.00 you have a range of postage options so that you can choose the speed of delivery that most suits you:
Royal Mail 2nd Class: £3.95
Royal Mail 1st Class: £6.95
Next Day Delivery: £12.95
A couple of heavy/bulky items have a surcharge of
£10.50
in addition to the postage price if your order is
£60.00
or under.
Please note, for a next working day delivery, you will need to place your order before 12pm on a working day (for example an order placed at 11am on a Tuesday will be delivered on Wednesday). If you place your order at the weekend or on a bank holiday, it will be processed on the next working day and will be delivered on the day following that.
Q : I'm a UK customer. Are the any surcharges?
Certain heavy and bulky items have a shipping surcharge (for example, furniture) regardless of where you live in the UK. If you live in the Scottish Highlands or off the coast of mainland Britain (e.g. Northern Ireland, the Channel Islands), depending on the size and weight of your order there might be an additional surcharge for shipping. If this is the case, we'll contact you before we proceed with your order.
Q : I'm not a UK customer but I live in Europe: How much is postage?
European shipping is calculated as 10% of the price of your order plus £6.95. There is a £20.00 surcharge for bulky items, such as furniture.
Q : I'm not a European customer: How much is postage?
International shipping is calculated as 20% of the price of your order plus £6.95. There is a £100.00 surcharge for bulky items, such as furniture.
Q : I live in the Channel Islands. Do you deduct VAT?
Yes we do. You will be charged ex VAT prices if the delivery address is in the Channel Islands. However, if the billing address is in the Channel Islands and the delivery address is in the EU, you will be charged VAT.
Q : Is your website secure?
Your order is taken in 2 stages: Stage 1 is your order and address details, Stage 2 is payment. We take your order details on our website, and when you complete your order you are given an encrypted, secure connection directly to SagePay to give your payment details. We have chosen SagePay because they provide the most up to date payment technology for securely processing online card payments.
Q : I can't find what I'm looking for. Can you help?
Yes! We have an extensive knowledge of the products and equipment available for Bridge and can often source items for you. We also manufacture a lot of the products in our range, so we can make them bespoke for you. Please use the details on the contact page to get in touch.
Q : Can I visit your unit and buy directly?
Unfortunately not. We are an online and mail-order shop only. Our workshop really is a workshop, that is in constant use for making many of the beautiful products that you find exclusively in our catalogue and here online.