Bridge Club Prizes
If you're a Bridge club, you'll no doubt run tournaments around the year (especially at christmas time) and require prizes. We created this page to help you in that search.
We have a range of prizes from cost effective nik-nak items through to more elegant winners gifts. So whatever your budget we have something for you.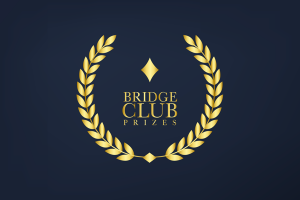 Bridge Club Prizes – Make Your Winners and Runners Up Feel Special
---
Nik Naks and Giveaways
---
Lasting Prizes Your Winners Will Cherish
---
Looking For More Gift Inspiration?
We have a wonderful selection of gift ideas for bridge players that will fit any budget.
As a small family run business, Simon Lucas Bridg Supplies have been serving the bridge playing community for over 30 years. We specialise in high quality products, with hand finished personalisation. All of our own brand products – which is the majority of our stock – has been produced by ourselves in the UK. This means when you buy a product with our name on it, you'll be supporting a small but innovative British business and for that we'd be eternally thankful.