Bridge Sets
Beautiful Designs and Superb Quality
Our range of stylish Bridge sets contains the best-selling designs from our collection of playing cards. Additionally, they come with four pencils and a score pad, beautifully packaged in a handmade presentation box. Uniquely, our bridge gift sets are available for either rubber or Chicago bridge.
Proud to be Handmade in Britain
Made with love and care in our Devizes workshop. Where you see our 100% British Made mark, this is our way of letting you know that a product has been made by us, exclusively here in the UK with love, care and attention. In essence, by buying from us you're supporting British crafts and industry.
New to Bridge?
Newcomers to the game are often bewildered by all the equipment needed, so we've put together two handy Bridge starter packs. The Basic Starter Pack for Bridge is aimed at those that have read up a lot but haven't got any equipment yet. The Learn Bridge Starter Pack has everything you'll need plus lots of useful learning aides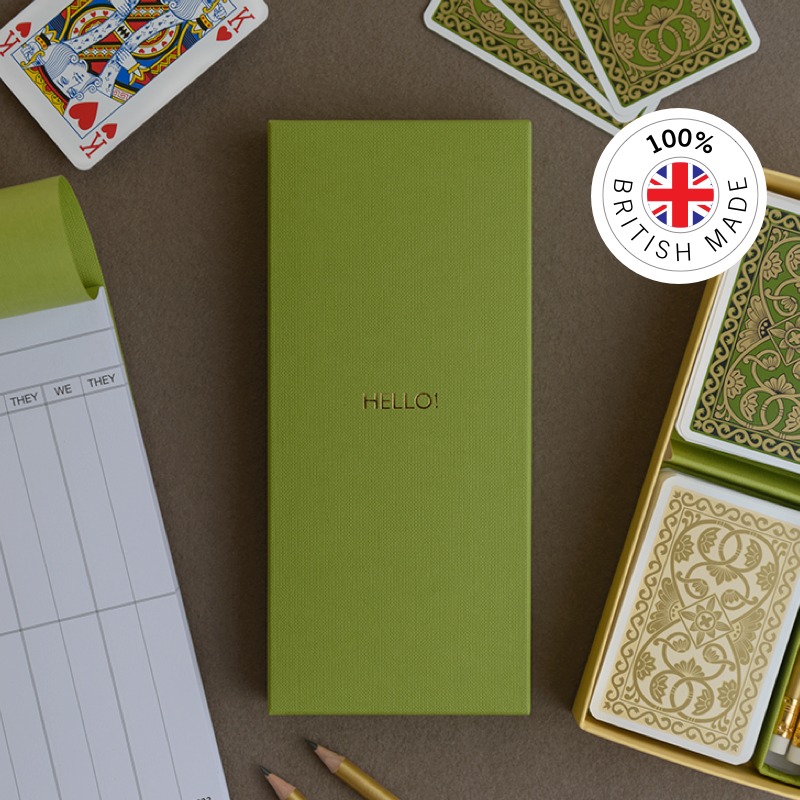 ---
Showing 1–12 of 23 results