Bridge Books and DVDs
Books and DVDs on Playing Bridge
We stock an extensive range of bridge books and dvds about Contract Bridge. So whether you're a seasoned player or new to the game, we are sure to have something of interest for you. Our bridge books section also includes Bridge themed diaries and calendars, with new helpful hints and tips each day.
If you're after something a little more interactive – why not take a look at the DVD Learn Bridge with Andrew Robson? This DVD has been specially created by professional Bridge card game player and resident Bridge columnist at the Times; Andrew Robson. Meaning that your Bridge game will go from strength-to-strength.
Bridge eBooks for iPad
If you're a big fan of eBooks then be sure to check out our blog article on The Top 10 Bridge eBooks for iPad all available on the App store.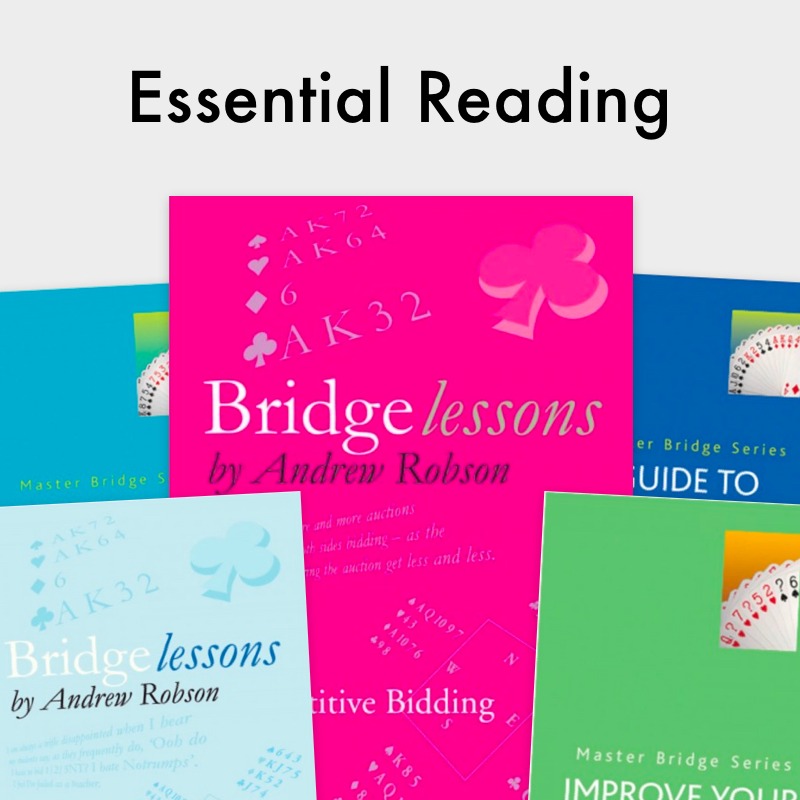 ---