Bridge Cloths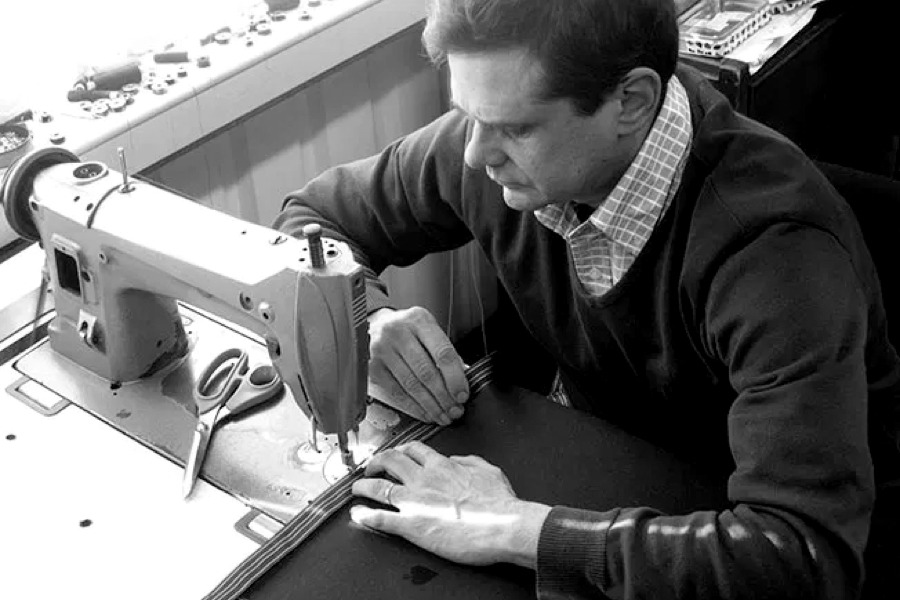 Simon making his signiture cloths
100% Handmade Bridge Cloths
Using traditional craft techniques, Simon (co-founder of Simon Lucas Bridge Supplies) uses his skill and expertise to turn the highest quality British Baize into the most exquisite bridge cloths to grace your card table.
With over 30 years of experience and a degree in fashion from the renowned fashion school at Middlesex University, Simon has an eye for detail and creative flair that he uses to create something truly elegant and beautiful. This means that each cloth he makes, isn't just a bridge table cover, but a piece of haute couture!
Buying a bridge cloth from us, whether the cloth is off the peg or has been made to measure or custom made, you can be sure that it has been made with love, care and attention by Simon's hand, here in our Devizes workshop.