Space Saving Furniture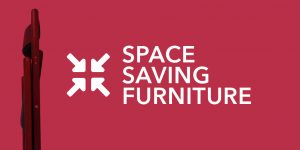 Furniture for Modern Living
Our range of high quality space saving furniture combines the best materials and components in all of our stock of folding tables and chairs. Each table and chair we sell folds down to a slim profile for easy storage in today's modern homes, where storage is premium.
---
Folding Furniture for Space Saving
---
Perfect for Downsizing
If you're downsizing or just a little bit short of space, folding tables and chairs are ideal. These pieces of space saving furniture can be opened up when needed and stored easily propped against a wall or out of the way when not in use. Furthermore the tables and chairs we sell are all brilliant value for money. With all solid wood construction, they are designed to stand the test of time and will provide your home with a solid, durable and beautiful piece of furniture for years to come.
Buy With Confidence
We have been in business selling furniture nationally and internationally since 2002 and our standards for customer service and satisfaction are extremely high. We specialise in only selling the best quality products, so that our customers can buy from us with confidence. Furthermore ALL of our folding tables and chairs come with FREE postage and packaging.