The Penhallow's Coastal Collection
Luxury Merino Wool
The Penhallow's Coastal Collection is a beautiful, modern range of luxury table cloths for bridge. Specifically we've used extra special British baize that's 95% Merino wool. Also every cloth is handmade to order in our workshop in the heart of the English countryside.
Inspired by the Colours of Coastal Cornwall
Inspired by the light and colours of Cornwall, we've paired ribbons and velvets to shimmer and reflect the light. Generously sized at 108cm square, the Penhallow's Collection luxury table cloths are the largest baize cloths in our range. Furthermore, all the Penhallow's cloths are beautifully packaged in handmade presentation boxes.
Penhallow's Table Cloths
Penhallow is Andrea's maiden name, a surname that originates from Cornwall near St Agnes. We decided to choose this name due to its relative rarity. A name that we felt that captured the essence of those products in our collections that were that bit extra special.
The Penhallow's Coastal Collection table cloths can be handmade to measure. Simon uses the finest heritage Baize and luxury ribbons to create these elegant cloths.
Our Penhallow's 100% Merino Wool table cloths use a 100% Merino Wool fabric that is so smooth it feels and shimmers like velvet.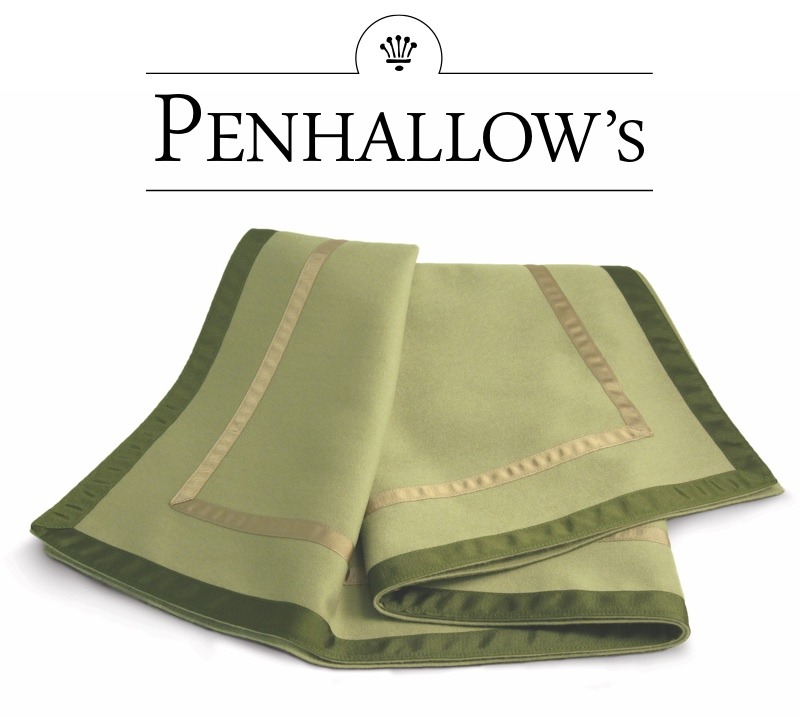 ---
Showing all 9 results