Emporium Personalised Bridge Gift Sets
The Emporium Personalised Bridge Gift Sets have everything you need for a good game of rubber bridge.
Each of these Emporium Personalised Bridge Gift Sets contain a twin pack of regular-size bridge cards, 4 full length gold pencils and one decorative score pad for rubber bridge. All sets come beautifully packaged in a handmade drop-lid presentation box, that we make in-house.
We refer to the bridge set as 'Mini' because it contains just one pad of score cards. Having just one pad, the box is quite compact which is easy to store and doesn't take up much room.
This elegant set has two packs of Emporium Premium Quality 330gsm playing cards for optimum slip, snap and handling. To read more about playing card board and what makes a pack top-quality, you can read our article On the Properties of Luxury Playing Cards.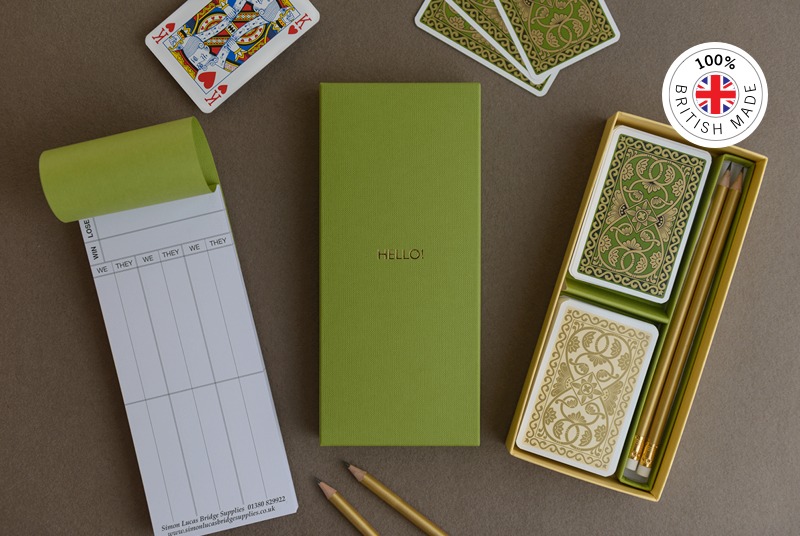 ---
Showing all 9 results