Mike Jupp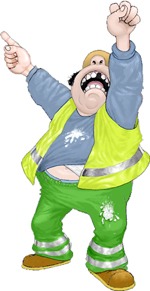 Mike Jupp is an award-winning cartoonist, illustrator, and writer from Bognor Regis, West Sussex UK.
Mike is one of Gibsons most successful artists and cartoon illustrators who delights fans with his 'I Love' range, where his manages to capture the comical and ridiculous side of everyday life.
Born in 1948 in Tonbridge, Kent, he was adopted and grew up in West Sussex. After studying Animation at West Sussex College of Art and Design he moved to London and became a freelance artist in 1974, moving into film and TV design in 1980. After creating the award winning cartoon series The Dreamstone and Bimble's Bucket, in the late 1990s Mike applied his talent and lively sense of humour to creating designs for Jigsaw puzzles and the 'I Love' series was born. In the years since, 'I Love' puzzles have become a legend amongst jigsaw fans and their popularity continues to grow.
---
Showing all 4 results