Card Table Recovering
Most of the essentials you need to recover a card table. From precut card table-sized baize squares, to self-adhesive tape and a specially formulated baize glue, that's exclusive to us and our specialist fabric website Baize and Wool.
Who Are These Kits For?
These kits are aimed at confident DIYers who have a bit of experience in doing similar kinds of jobs. Rebaizing a playing card table requires practical skills and a certain amount of knack and experience. For those who are comfortable with doing such work, with a well-stocked tool shed, these kits contain just what you need to get the job done.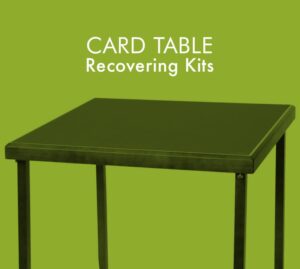 ---
Showing all 11 results