Description
Harlequin Luxury Bridge Pens
One word sums up the Harlequin Luxury Bridge Pens: stunning. Firstly the heavyweight brass barrel of each pen has been gold-plated, then enamel applied in a suit-symbol design. Finally, a layer of clear enamel seals and protects the design and the gold, making a pen that feels smooth and a good weight in the hand, and looks vibrant and beautiful. The gold reflects the light beautifully, and with each pen enameled in a different colour, we feel sure that this pen set will be the talking point of the table and your bridge four will feel treated and delighted, getting real enjoyment out of using such gorgeous pens. A black presentation box provides smart packaging for the pens. Pen length 13.5cm and approximate diameter 8mm. The pens have black ink and we also supply the Cross-type refills in either blue or black.
Personalisation
To make this set uniquely yours, why not have the lid of the box foiled in gold with your own special personalised wording? The font we use is Gill Sans in capital letters.  We pick each letter or character from our collection of brass type and set by hand.  The longer your word, the more time it takes us to produce.  For this reason we charge on a per character basis. We're offering the first 5 characters for free and we charge a nominal amount for extra characters up to a maximum of 12.
Trade Orders and Company / Club Logos
We can personalise the pen box with your company or club logo. Please contact us with details of your project and we can discuss the options. We look forward to hearing from you!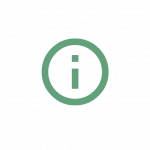 Important Note:
Personalized products are not returnable or refundable. Please check your spelling carefully before you add this product to your shopping basket!