Description
Luxury Personalised Playing Cards, Single Pack
Are you looking for a top-quality personalised gift for a card player? Then this pack of Luxury Playing Cards in a Personalised Tuck Box is for you. We've purposely kept the design of the card backs very clean and simple so that the foiled personalisation is the star of the show and really stands out beautifully. The cards are presented in a matching tuck box which we make uniquely yours by foiling your personalised lettering onto the front. You can have them initialled or customised with your own personal message, date, initials etc.
To make your single pack of Luxury Personalised Playing Cards truly bespoke, we add custom personalised lettering on the playing cards. We will skilfully foil your personalised lettering onto the backs of every card, making a wonderfully elegant pack.
Premium Quality Playing Cards
These Luxury Playing Cards have been created in 6 wonderful, vibrant colours that work so well together. Choose from Bordeaux, Fuchsia, Purple, Aqua, Teal and Emerald. Or treat yourself and have all 6!
Our Premium Quality 330gsm playing cards are perhaps the bridge-world's best kept secret – casino quality playing cards made from the best of playing card boards.  Thinner or lesser weight boards don't have the durability, and thicker, heavier boards are less flexible and harder to handle.  If you've ever been in the luxurious position of playing a game of cards with a pack from Asprey of London, you will know what a joy they are to use.  But did you know they're also Premium Quality 330gsm, the same as ours?  Click Here to read more about the different qualities of playing cards.
Unique Faces
Most bridge players like standard 4-index faces (the index is the pip in the corner, so 4-index means 4 pips – one in each corner). These Luxury Playing Cards have standard 4-index faces with red and black suits, but we wanted them to look extra special. So, we took a big decision to replace the usual yellow and blue on the court cards with two top-spec inks from the Pantone Premium Metallic range. When the first pack rolled off the production line we opened it with excitement and some trepidation, and…Wow! The faces look so elegant and regal!
Personalisation
There are several options for personalisation to suit a variety of budgets:
Playing cards and box, same personalisation throughout
Playing cards and box, different personalisation on the box and the pack of playing cards (this is the most bespoke option)
You have a choice of whether we use gold or silver foil for the personalisation. The font we use is Gill Sans in capital letters.  Each letter or character is picked from our collection of brass type and set by hand so the longer your word, the more time it takes us to produce. For this reason we charge on a per character basis. The first 5 characters on the box are free and we charge a nominal amount for extra characters up to a maximum of 12. We can actually fit between 9 and 16 depending on the width of the characters you choose, so if you have a slightly longer word please call us on 01380 829922 and we'll measure the letters to see if it fits! In rare circumstances, we may not be able to fit 12 letters on the foiling machine (w's are the widest characters), in which case we will contact you.
Ideas for Personalisation
Weddings
Box: Date of Wedding.  Cards: Mr & Mrs
Box: Date of Wedding.  Cards: Love You
Box: Wedding. Cards: Their initials
Family
Box: Love You. Cards: Mum
Box: Sister. Cards: Sister's name
Box: Dad's name. Cards: Best Dad
Box and Cards: Initials
Occasions
Box: Winner.  Cards: His name
Box: 1st Prize.  Cards: Her name
Box: Birthday.  Cards: Date of Birth
Box: Their initials.  Cards: e.g. 50 Years
Box: Good Luck.  Cards: Her name
Pets
Box: Top Dog.  Cards: Dog's name
Trade Orders and Company / Club Logos
We can personalise the tuck box with your company or club logo at any size and position, and in any colour. For medium size orders we can make bespoke boxes for you in a style and covering of your choice.  For larger orders we can even produce bespoke playing cards that are unique to you.  Please contact us with details of your project and we can discuss the options.  We've worked with some large and luxury brand names and really enjoy bespoke projects so we look forward to hearing from you!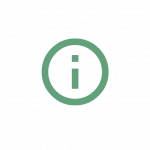 Important Note:
Personalized products are not returnable or refundable. Please check your spelling carefully before you add this product to your shopping basket!