Description
Personalised Chicago Score Cards – White
Add a touch of elegance to your bridge games with a pack of 50 Personalised Chicago Score Cards – White. They'll be a welcome gift for any bridge player for several reasons. Firstly, these quality single-sided score cards are personalised with the wording of your choice foiled along the top of every score card. What's more the score cards are made from top-quality 300gsm Conqueror Brilliant White Wove card, and are a delight to use. And finally the personalised panel at the top of each card is beautifully printed with your wording in dense black, and the Chicago bridge score card beneath is designed to give you maximum space for scoring.
Ideas for Personalisation
Stuck for ideas for the wording? How about these popular choices:
Bridge with [name]
Bridge at the [surname]'s
Bridge at [house name]
[Name]'s Bridge
Score card / pad size: 99 x 210mm (the size of a standard compliments slip).
Chicago Bridge
The Standard Club of Chicago gave its name to Chicago bridge, or 4-deal bridge, from where this version of the game originated. There's been a sharp rise in its popularity in the last few years. This is because it's quicker to play. In Chicago bridge, a rubber is made up of just 4 deals which generally last around 20 minutes each. After 4 deals, it's possible for players to join or leave the game, which makes Chicago more flexible than Rubber bridge if you have between 4 and 7 players and want to rotate the play (you can get guidance on how to add and rotate players from our Contract Indicator and Scoring Aid). Chicago bridge pre-determines the vulnerability for each deal:
On the first deal, neither side is vulnerable
With the second and third deals, only the dealer's side is vulnerable
Finally, the fourth deal, both sides are vulnerable.
While the basic elements of scoring are similar to rubber bridge, their method of accumulation and recording differ slightly, and honours do score. We include scoring tables for both Rubber and Chicago bridge in our Contract Indicator and Scoring Aid.  We also sell pocket size and A5 size Chicago scoring tables so that you can always score your games correctly.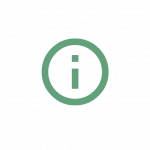 Important Note:
Personalized products are not returnable or refundable. Please check your spelling carefully before you add this product to your shopping basket!