Description
Simon Lucas Emporium Playing Cards Purple and Green
The Emporium Playing Cards Purple and Green are a heavenly combination of colours! Majestic purple and gold beside verdant green and gold, it's not difficult to see why these cards are so popular. In addition, we've packaged the twin pack in a handmade presentation box in equally heavenly colours: amethyst purple and gold. The treat doesn't end there though. Unwrap a pack and shuffle it, and you will discover the pleasure of using a premium quality pack of cards.
The Emporium Playing Cards Purple and Green are bridge-size making them suitable for use in card holders. They have standard 4-index faces (a pip in every corner) making them suitable for both left- and right-handed players. Furthermore, the packs of cards are in cellophane wrapping, with a tear-strip for ease of opening.
Presentation Boxed
We're proud to say that our skilled craftsmen make many of our products and much of our presentation packaging in our workshop in the heart of the English countryside. Firstly we designed a box for the Emporium Playing Cards Purple and Green using amethyst purple and gold shimmer papers. Then the Simon Lucas logo has been skilfully foiled in gold, looking super smart on the lid of the box. The box colours complement the card colours perfectly, making this a really stylish twin pack for your bridge playing card table. Additionally, to make your playing cards truly yours, choose the option of a personalised presentation box. The personalised presentation box is made from the same beautiful papers and we foil your wording in gold foil in the centre of the lid.
Premium Quality
Emporium is one design in a range of Premium Quality decorative playing cards made from the best quality board. Black-lined for opaqueness, the beauty of the dense 330gsm board is that it has optimum flexibility. Finished with a special varnish for the most favourable slip and handling, these beautiful playing cards are durable and a delight to use, providing a top-quality cardplay experience. We really enjoy seeing the delight on customers faces when we hand them a pack to shuffle! Smartly presented in a chic handmade presentation box in matching colours.
The Qualities of Playing Cards
If you'd like to learn more about playing cards and how they differ in quality, you can read our article Focus On: Luxury Playing Card Qualities.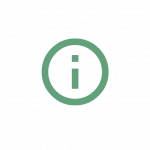 Important Note:
Personalized products are not returnable or refundable. Please check your spelling carefully before you add this product to your shopping basket!