Oct 28th
Luxury Pure Wool Blankets – The Perfect Gift This Christmas
A luxury pure wool blanket makes for an elegant and cherished gift for a loved one this Christmas. We're stocking them over on our dedicated fabrics store now.
All Natural Fibres – Good for the Environment
We're all a little conscious of our health and well being these days, what with the Coronavirus and the climate change. On our dedicated baize fabric and homeware store, we have only been stocking pure wool or high percentage wool fabrics. Wool is a fabulous fibre and breaks down in the environment, unlike polyester, which sheds micro-plastic every time it's washed.
John Atkinson – Luxury Pure Wool Blanket Maker
The first pure wool blankets we're stocking on our Baize and Wool Fabrics website are from the British brand John Atkinson.
All their blankets are made to the highest standard, using premium grade wool sourced from Australia, New Zealand as well as here in the UK. We chose John Atkinson blankets, because of their superb quality. These blankets are expensive, but they are also heirloom quality. This means that they will last a lifetime and will be something that can be handed down for generations to come.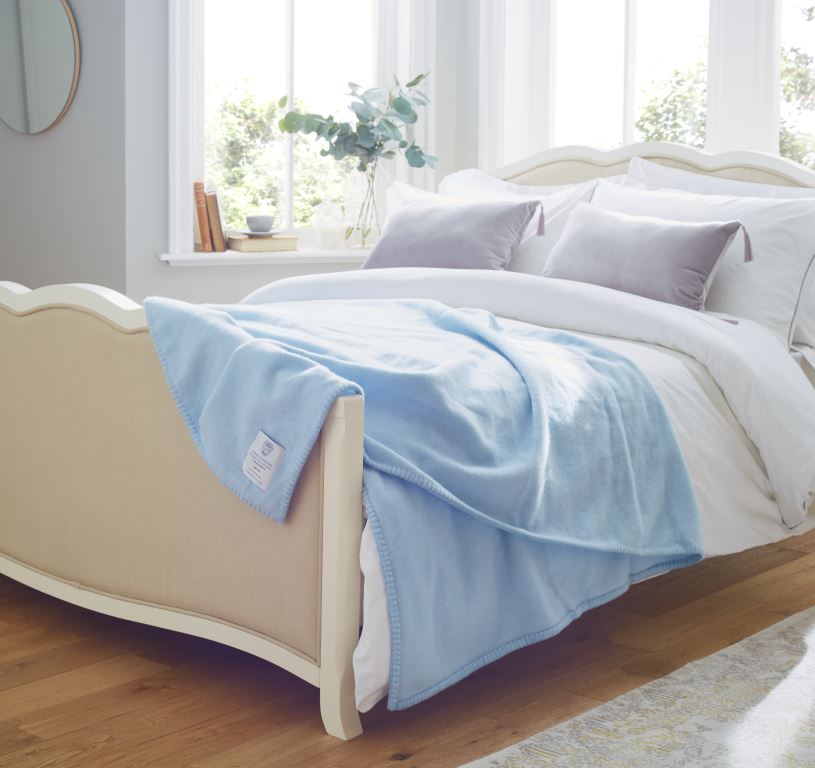 Buy a Blanket This Christmas
A blanket makes a perfect Christmas gift. These blankets are simply beautiful, furthermore the pure wool keeps you nice and cosy on those dark, cold, winter nights.
We stock the complete range of blankets on Baize and Wool Fabrics, from baby blankets with satin trim, to woollen bed or sofa throws and highly luxurious 100 percent cashmere blankets available with with either a satin or silk trim.
Visit Baize and Wool Fabrics to see the complete range of blankets and baize fabrics.
About Baize and Wool Fabrics
We set up Baize and Wool as we wanted to expand the range of fabrics and products we could sell. Initially started as a wholesale and retail fabric store, we have decided to expand into finished homeware products.
Because we run Baize and Wool, you can buy with confidence. Expecting the same high level of service and exacting standards we offer on Simon Lucas Bridge Supplies.