Description
Bridge Cough Catcher, 100% Superfine Cotton Fabric Mask with High Thread Count
The Cough Catcher was developed alongside a leading NHS surgeon to give to out-patients and parents at Alder Hey Children's Hospital. We've kept all the key features of the original highly effective face covering, but commissioned a fun, printed suit symbol design to create the Bridge Cough Catcher, which we hope will bring some extra laughter and enjoyment to your bridge games whilst reducing transmission risks.
It's 100% British-made from superior quality cotton fabric with a certified anti-viral textile treatment to help reduce the risk of transmission of Coronavirus particles.
The reusable Bridge Cough Catcher is a three-pleated face covering made with two layers of high thread count fabric. It features an integrated aluminium nose-bridge to ensure a better fit and elasticated ear straps for added comfort.
High Thread Count
While medical grade face masks are reserved for health care workers, it is believed that quality fabrics such as a high thread count cotton are the best solution for face-coverings made for the general public.
Superfine Cotton Fabric
The superfine, extra-long-staple cotton yarns, tightly woven into beautifully soft and durable fabrics, can effectively filter aerosol particles while being comfortable and breathable.
The Mathematics of Why Wearing Masks Are Effective Against Covid-19 and its Varients
British Made
The Bridge Cough Catcher is entirely British made. Spun at a revamped Victorian cotton mill in Dukinfield, the cotton yarns are woven in Devon. The fabric was printed in Manchester before it was brought back to Tower Mill in Cheshire to be made into masks by a team of machinists.
Style and Fit
One-size, suitable for adults.
A three-pleated face covering with an integrated nose bridge to ensure a closer fit and elasticated ear straps for added comfort.
Luxury high count cotton fabric in a percale weave, printed with a suit symbol design, exclusive to Simon Lucas Bridge Supplies.
Elasticated ear straps are ideal for putting the Cough Catcher on quickly and easily, without interfering with your hair-do!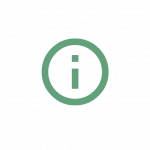 Important Note: due to the nature of the product, we won't be able to accept returns of Bridge Cough Catchers

How to Wear and Care for Your Bridge Cough Catcher Face Cover
During these uncertain times, your re-usable face cover is likely to become something you take with you everywhere. The covering has been designed to be as effective as possible while still being luxurious, comfortable, breathable and more importantly long-lasting. But, there are still some important things to bear in mind…
Correct Wearing
Place the mask over your nose and mouth. Make sure the nose bar is at the top and bring the lowest part of the mask underneath your chin.
Put the elasticated straps around your ears.
Finally, curve the nose bar over the bridge of your nose, so that the mask fits comfortably sealing the nose and mouth within the face piece.
Laundry
Because the face-cover is at risk of being contaminated, it's recommended you decontaminate it after every wear.
Wash the mask at or above 60c using a domestic washing cycle
Use a proprietary standard detergent
Tumble dry if possible and iron when dry
Do not dry clean your face cover and never use bleach to clean it
Best Practice for Using Your Face Cover
Wash and iron your face cover before you use it for the first time – and of course for every time thereafter.
Clean your hands with soap and water or alcohol based sanitiser after you put it on.
When removing your face cover, take it off by removing the elasticated straps from around your ears and avoid touching the fabric face cover itself.
Wash your hands or apply alcohol based hand sanitiser immediately after removing the mask.
Please remember…
This is a non-medical face mask that isn't intended as a surgical mask or as a specialised PPE mask, that are intended for use by health professionals. Face-coverings like this one, which are designed for use by members of the general public, are intended to support and enhance the Government's social distancing advice and are not a substitute for it.
While 100% cotton masks, when made from a high quality, high thread count fabric, are believed to effectively filter out some aerosol particles, it is generally accepted they only help reduce the risk of ongoing transmission and shouldn't be worn to protect the wearer. In effect, your mask helps reduce the risk to others and in turn, theirs reduces the risk for you.
Part of our Range of Eco-Conscious PPE
We have the Bridge Cough Catchers as part of our range of Eco-Conscious Personal Protective Equipment. Simon and Andrea, the husband and wife team behind Simon Lucas Bridge Supplies, care passionately about the living world. When the pandemic struck, it quickly became clear that the huge amount of PPE that people were going to need to use to protect themselves was going to be potentially catastrophic for the living world. We don't think that it's okay to add to the plastics crisis with plastic-based and single use PPE. We believe that it's possible to both protect ourselves and the living world by using PPE that has been carefully and thoughtfully produced to minimise its impact on the environment, and that will harmlessly compost into helpful nutrients at the end of its lifespan.
Traceability
The Bridge Cough Catcher is made from 100% cotton, a natural fibre that can be reused, then recycled when your face cover reaches the end of its useful life. The manufacturer buys cotton directly from the growers with 100% traceability, and they've travelled the world to inspect the farms they're buying from. Driven by their concern for the environment, the raw material is bought from cotton producers who are committed to growing cotton responsibly, through sustainable working practises (not using resources that can't be replaced) and reducing their environmental footprint.
It would naive and dishonest of us to promote cotton as the most environmentally friendly yarn, because a vast amount of water is needed to grow the crop. However, we're reassured that the growers are committed to sustainable working practises, which includes not using water from a non-renewable source. For the sake of the living world, we urge you please to look after the face cover and use it many, many times to offset the resources used to grow the cotton. Being well made from a luxury fabric gives the Bridge Cough Catcher the longest potential life span, so there's no reason for them not to be used again and again until they finally wear out.
Carbon Footprint
Being entirely British made, the carbon footprint for the transport of the Bridge Cough Catcher is as low as possible.