Description
Emporium Personalised Bridge Gift Sets
The Emporium Personalised Bridge Gift Sets have everything you need for a good game of rubber bridge. The set contains a twin pack of regular-size bridge cards, 4 full length gold pencils and one decorative score pad for rubber bridge. The products come beautifully packaged in a handmade drop-lid presentation box. We refer to the bridge set as 'Mini' because it contains just one pad of score cards. Having just one pad, the box is quite compact which is easy to store and doesn't take up much room. This elegant set has two packs of Emporium Premium Quality 330gsm playing cards for optimum slip, snap and handling. To read more about playing card board and what makes a pack top-quality, you can read our article On the Properties of Luxury Playing Cards.
Personalisation
On the Emporium Gift Set boxes we use gold foil for the personalisation. The font we use is Gill Sans in capital letters. Each letter or character is picked from our collection of brass type and set by hand so the longer your word, the more time it takes us to produce. For this reason we charge on a per character basis.
The first 5 characters on the box lid are free and we charge a nominal amount for extra characters up to a maximum of 12. We can actually fit between 9 and 16 depending on the width of the characters you choose, so if you have a slightly longer word please call us on 01380 829922 and we'll measure the letters to see if it fits! In rare circumstances, we may not be able to fit 12 letters on the foiling machine (w's are the widest characters), in which case we will contact you.
Choice of Score Pad
The Emporium Personalised Bridge Gift Sets has a choice of score pad. Select between Chicago or rubber bridge. Also, we offer a pad of plain paper for non-bridge players. For help scoring your games of rubber and Chicago bridge correctly, see our Scoring Tables.
Chicago Bridge
The Standard Club of Chicago gave its name to Chicago bridge, or 4-deal bridge, from where this version of the game originated. There's been a sharp rise in its popularity in the last few years. This is because it's quicker to play. In Chicago bridge, a rubber is made up of just 4 deals which generally last around 20 minutes each. After 4 deals, it's possible for players to join or leave the game, which makes Chicago more flexible than Rubber bridge if you have between 4 and 7 players and want to rotate the play (you can get guidance on how to add and rotate players from our Contract Indicator and Scoring Aid). Chicago bridge pre-determines the vulnerability for each deal:
On the first deal, neither side is vulnerable
With the second and third deals, only the dealer's side is vulnerable
Finally, the fourth deal, both sides are vulnerable.
While the basic elements of scoring are similar to rubber bridge, their method of accumulation and recording differ slightly, and honours do score.
Rubber Bridge
Rubber bridge is played by two competing pairs of players. Three games of bridge are played and a rubber is a 'best-of-three' competition. Play proceeds until one pair wins 100 or more points to win that game. There is a horizontal line dividing the Rubber Bridge Score Cards which is used when scoring. The winning bid's value (tricks that are bid and made) is scored below the line, and bonus points such as overtricks are scored above the line.
The winning pair is generally the first pair to win two games. On our Rubber Bridge Score Cards, all three games that make up a rubber are scored on one side of the score cards, so you get a whopping 100 rubbers/300 games from just one pad!
While the basic elements of scoring are similar to Chicago or 'four-deal' bridge, their method of accumulation and recording differ slightly, and honours do score. We include scoring tables for both Rubber and Chicago bridge in our Contract Indicator and Scoring Aid.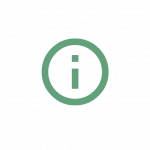 Important Note:
Personalized products are not returnable or refundable. Please check your spelling carefully before you add this product to your shopping basket!