Description
Luxury Personalised Bridge Gift Set for Chicago Bridge
The Luxury Personalised Bridge Gift Set for chicago bridge is our most luxurious and bespoke set. The set contains 4 personalised chicago bridge score pads, 4 pencils and 2 packs of playing cards. Firstly we add your own special wording, carefully foiled onto the lid of the handmade silk box. Then our skilled artisans press your wording sumptuously in gold foil on the gorgeous fawn and smokey grey pad covers. Meanwhile, the playing cards in the set would delight even the most serious card player. In fact we've made the premium quality cards from 330gsm smooth casino-quality board for the most fantastic slip, snap and elasticity. For added luxury, you can even have personalisation on the playing cards too. Last but not least, we've selected gold pencils with erasers to co-ordinate with the rest of the set.
Personalisation
The set is made up of several components, each of which our skilled craftsmen can personalise: the box, the four chicago bridge score pads, and two packs of cards. There are several options for personalisation to suit a variety of budgets:
Box lid and score pads, same personalisation
All the components personalised, same personalisation throughout
All the components personalised each with different personalisation (this is the most bespoke option)
The font we use is Gill Sans in capital letters. Each letter or character is picked from our collection of brass type and set by hand so the longer your word, the more time it takes us to produce. For this reason we charge on a per character basis. The first 5 characters on the cover are free and we charge a nominal amount for extra characters up to a maximum of 12. We can fit up to two lines of personalisation on the box, score pads and playing cards.
Trade Orders and Company / Club Logos
We can personalise the luxury personalised bridge gift seton with your company or club logo. For larger orders we can even produce bespoke sets that are unique to you. Please contact us with details of your project and we can discuss the options. We've worked with some large and luxury brand names and really enjoy bespoke projects so we look forward to hearing from you!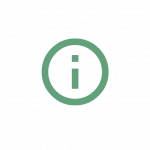 Important Note:
Personalized products are not returnable or refundable. Please check your spelling carefully before you add this product to your shopping basket!