Description
UltraGlide™ Cloth – Handles Everything Life Can Throw At It
Our new UltraGlide™ Cloth is what we're calling a lifetime table cloth and it has many amazing properties: a special air-cushioned surface, incredibly water and dirt repellent (see the video below!), fire-resistant, thick and protective, extreme durability, the list goes on and on!
Amazing Properties Explained
The UltraGlide™ Cloth is woven from two superfibres: Wool and Nomex®. You probably haven't heard of Nomex®, but you're certain to have seen it. It's a flame and fire-resistant manmade fibre developed by DuPont and is used as the undersuit to protect Formula 1 racing drivers from fire. Wool is also naturally fire-resistant (it chars but it doesn't flame and burn). The combination of these two superfibres and the special weave give the UltraGlide™ it's other incredible properties.
Air-Cushioned
The UltraGlide™ fabric has been cleverly woven to create tiny micro pockets of air across the surface. These pockets of air create air-cushioning across the entire surface that playing cards simply glide over. It's a joy to deal cards across it, and this is the ideal cloth for Poker, Bridge, Racing Demons and other games.
Water Repellent
Before naming it the UltraGlide™, we toyed with the idea of calling it the Mercury Cloth for it's water repellent abilities. Spilt water sits on the surface like little beads of mercury – see the video below, it's really remarkable! So if you're using this as a hobby cloth and you accidentally knock over a drink or your pot of water, no problem. Just mop it up off the surface, or tip it off the cloth and into the sink.
Fully washable, you'd expect the water-repellent properties to disappear after the first wash. But no! Because of the composition of the fabric, it's permanently water-repellent, even after repeated washing.
Thick and Protective
Wool is naturally heat-resistant and stops the transfer of it. The UltraGlide™ fabric is 92% wool, making it heavyweight (approximately 600 grams per square metre), thick and protective. Use it as a cloth to protect your table, a hard-wearing surface for hobbies, or a writing cloth over your desk.


Lifetime Table Cloth
Simon has been making baize table cloths for over 30 years and his founding principle – make quality items that last – runs contrary to today's disposable culture. Despite the mountains and mountains of cheap tat that many people seem keen to buy (and which our precious planet is being devoured to produce) he still maintains that products should be made to the highest standards from durable materials so that they last, and you only need to purchase them once.
The UltraGlide™ cloth is a perfect example of this ethos, and is the most durable cloth ever to emerge from the Simon Lucas studio. Expertly sewn by Simon in our Devizes workshop from top-quality British-made super-fabric, the UltraGlide™ will literally last you a lifetime. So whether you're writing, painting, crafting, playing card games or just wanting a thick, protective cloth to cover a precious surface, the UltraGlide™ is the only cloth you'll need for life.
Very Easy Care
The UltraGlide™ cloth shouldn't need washing very often (if at all), but if it does, it's very easy to care for. Simply machine wash at 30ºC on a minimum iron program and dry flat. No ironing should be necessary. Do not tumble dry.
Size and Composition
92% wool, 8% Nomex®
We make the UltraGlide™ cloths in three sizes to fit circular and square tables. Bespoke shapes and sizes can be made to order.
Round: approximately 136cm diameter
Square, standard: approximately 109cm x 109cm
Square, large: approximately 136cm x 136cm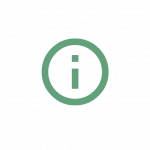 Important Note:
Custom made products are not returnable or refundable. Please double check the size before adding this product to your basket. The size you give us will be the finished size of the cloth we make for you (we won't add extra for an overhang – you will need to include this in your measurements).