Mar 19th
The British Bidder – Plastic Free Bidding Box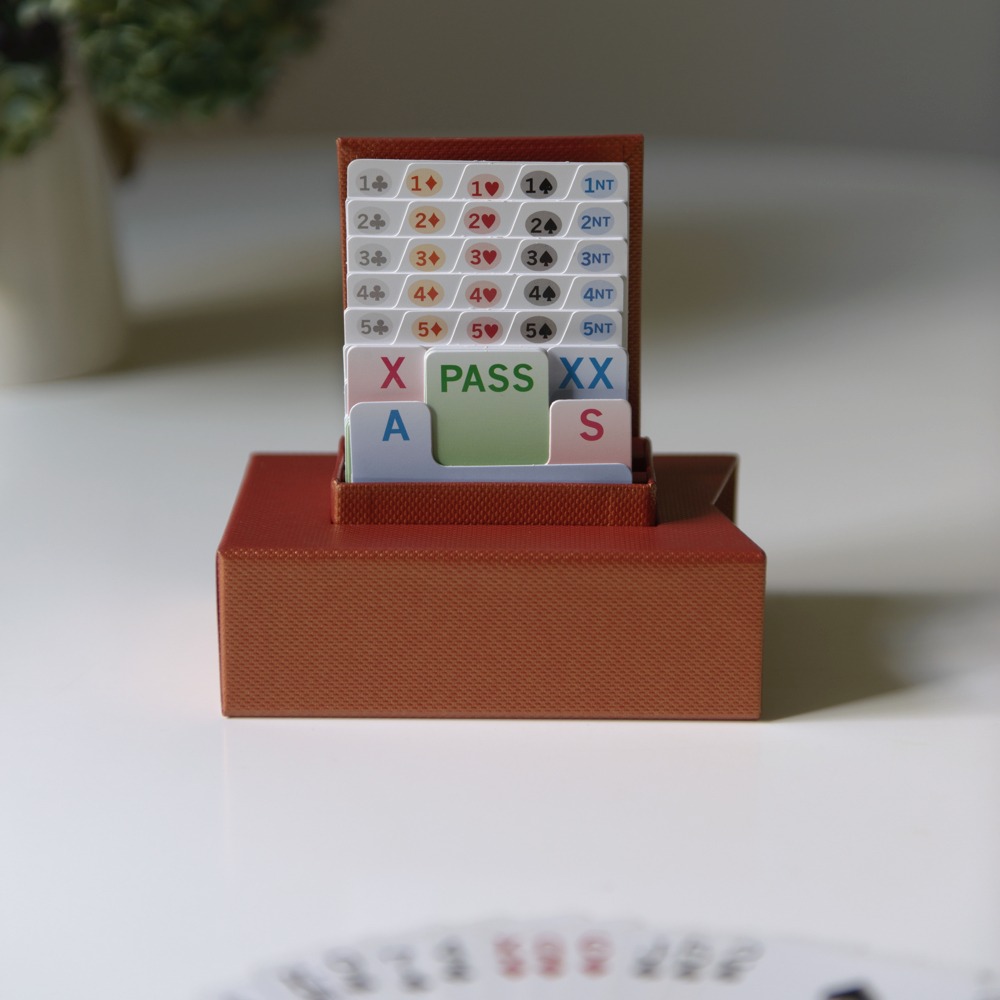 WE'VE designed and developed this exclusive plastic free bidding box and we're rather proud of it!
No Plastic Please!
The British Bidder® is an exclusive product to us, that we've been developing for the last year as we want to be a business that uses and sells less plastic. Last year we unveiled our Environmental Policy which we're committed to, not only as a business but as individuals.
Bridge is a fantastic game and one that encourages free thought and attracts intelligent people who – like us – have an environmental conciousness. Yet as a retailer for all things Bridge, we saw that much of the associated Bridge equipment is made of plastic. Most notably other boxes to hold bidding cards.
This prompted us to start designing and developing the British Bidder®
100% UK Made and Hand Finished
Not only is the British Bidder® made of paper and card, it is 100% made here in the UK – it is a hand finished product too. This ensures that each box is finished and checked to exacting standards.
Furthermore the British Bidder® will be made available in a choice of colours that give your games of Bridge an aire of grace and style. The colours are inspired by and tie in with other products in our catalogue so that they harmonise for those that have an eye for interiors and design.
Order Yours Today and Beat the Tide of Plastic!
Our customers love these new and innovative plastic free bidding boxes – join them and beat that incessant tide of plastic by visiting the British Bidder® product page today and make your next bidding box a plastic free bidding box!