Mar 3rd
What are Arrow Cards?
If you're a newcomer to bridge you may be wondering What are Arrow Cards? Or what's the difference between arrow cards and arrow packs?
Bridge Arrow cards are a brilliant addition to any bridge player's library of learning and practice resources. They are valuable learning aide for the newcomer to bridge and the seasoned player alike.
Arrow Cards or Arrow Packs?
For the newcomer to bridge these two terms may be confusing. However they describe the same thing. In short these cards come in packs – like regular playing cards – so thus they are often called arrow packs too.
What Are They?
They are a clever concept that have been designed as a bridge learning aide, that can be used alone or with your partner. To clarify further, they are a predetermined play of cards. The packs contain cards arranged in a specific order, with Arrows printed on the backs to indicate which position (NSEW) should get the next dealt card.
All of the cards have normal playing card faces with Hearts, Clubs, Spade and Diamonds.
The direction arrows printed on the back of each card are used as a guide when you deal. This ensures you won't know what the other positions have, however the accompanying book or guide that comes with the cards does. Which allows you to work through the set examples.
Using these will allow you to develop and perfect your bidding and encourage new ways of thinking about bidding. This is it has been proven that doing something is a better way to learn than simply by reading alone.
Which Cards Should I Get?
Above all else this depends on your experience. The majority of Arrow cards and packs that we stock are by Andrew Robson. A champion player and trusted teacher of Bridge, who has written extensively on the subject, tailoring his teaching to all levels, from beginner to professional.
---
For Those Learning Bridge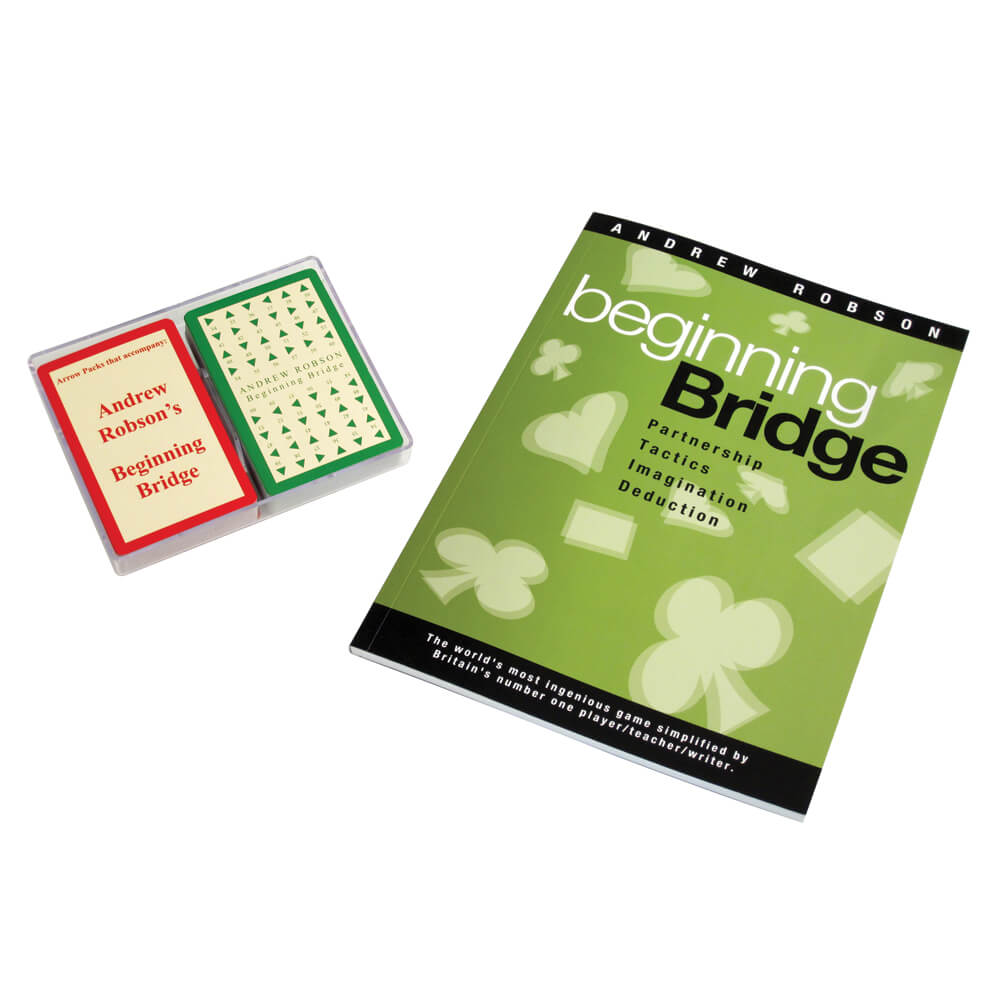 If you are new to the game of bridge, then the book and cards you should consider getting is the brilliant Beiginning Bridge. This book will guide you through the basics, slowly, consequently ensuring that you become comfortable with the key concepts of the game and forming a solid foundation on which to build.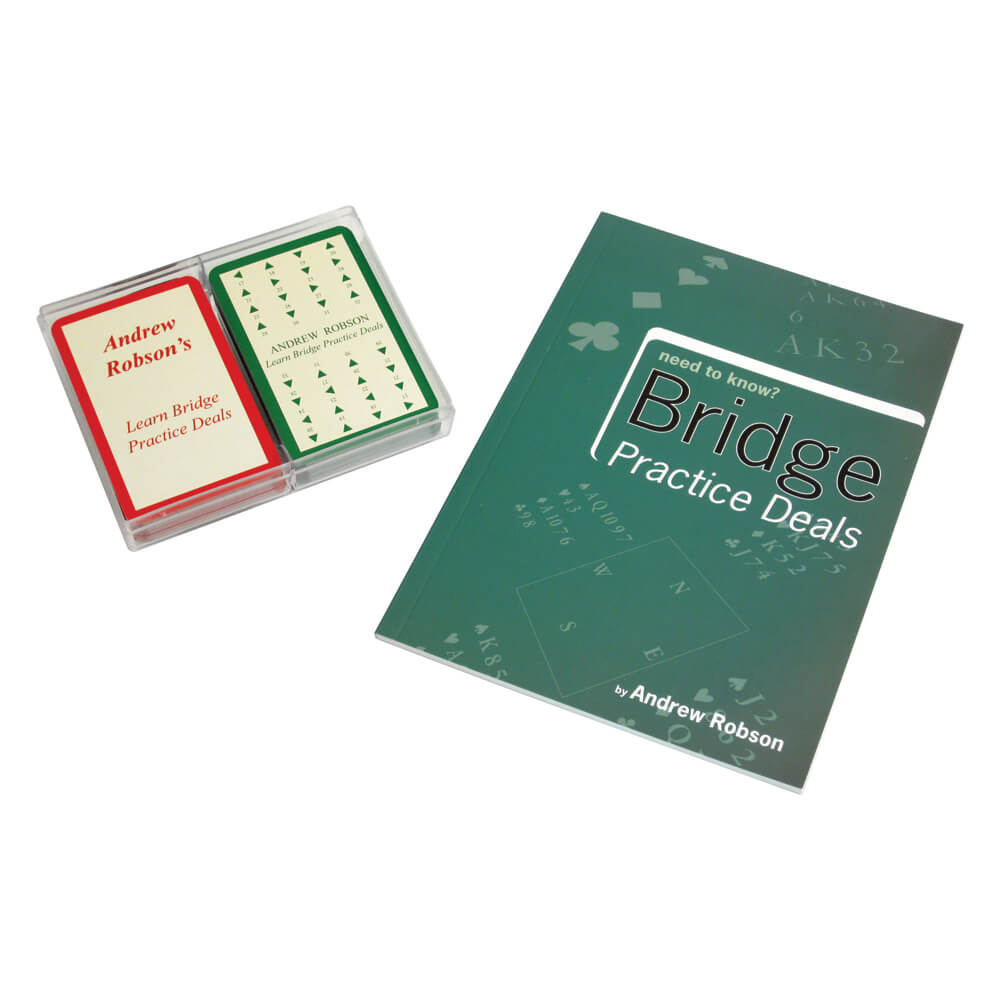 Once your foundation has been built, you can consolidate your knowledge with Need to Know: Bridge Practice Deals. The book contains 32 deals and write ups for you to study and learn from.
---
For the Intermediate Bridge Player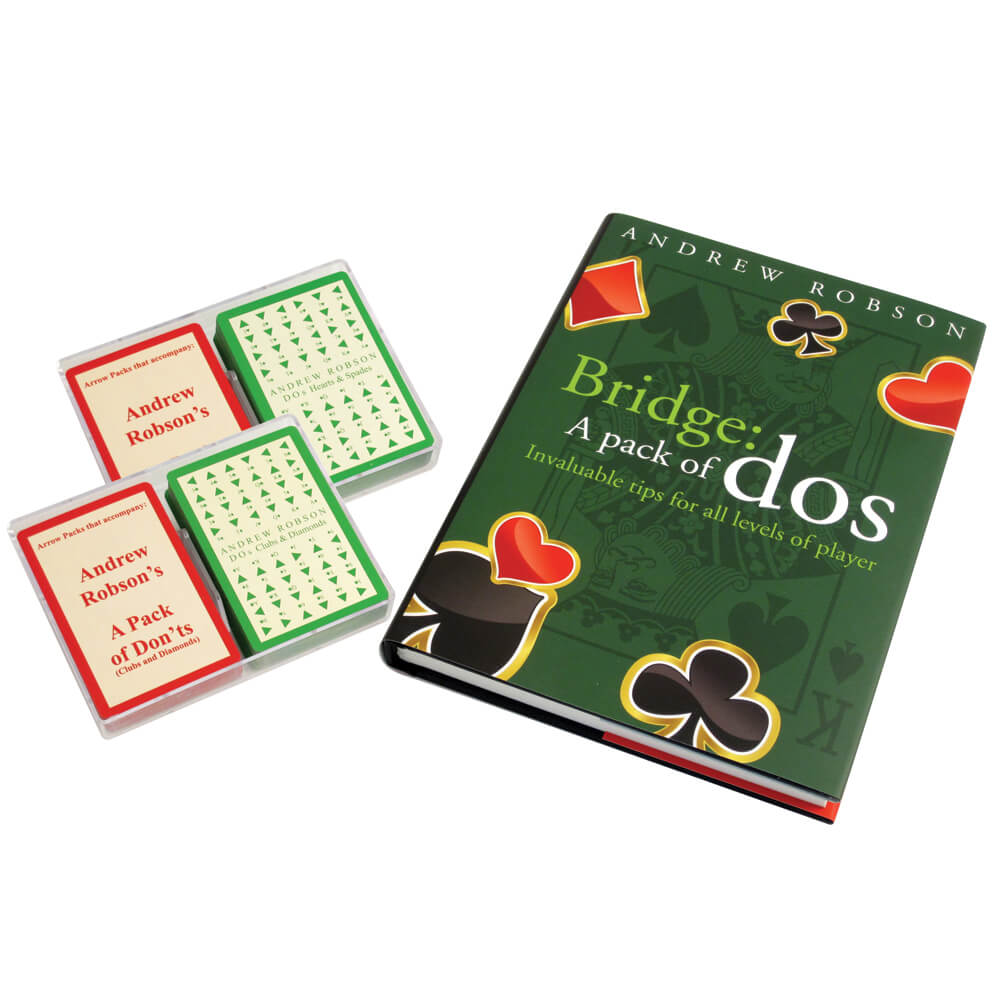 Bridge: A Pack of Dos and Don'ts is aimed at both intermediate players and advanced intermediates. The book is pitched at both levels and you can tailor your learning, through your choice of cards.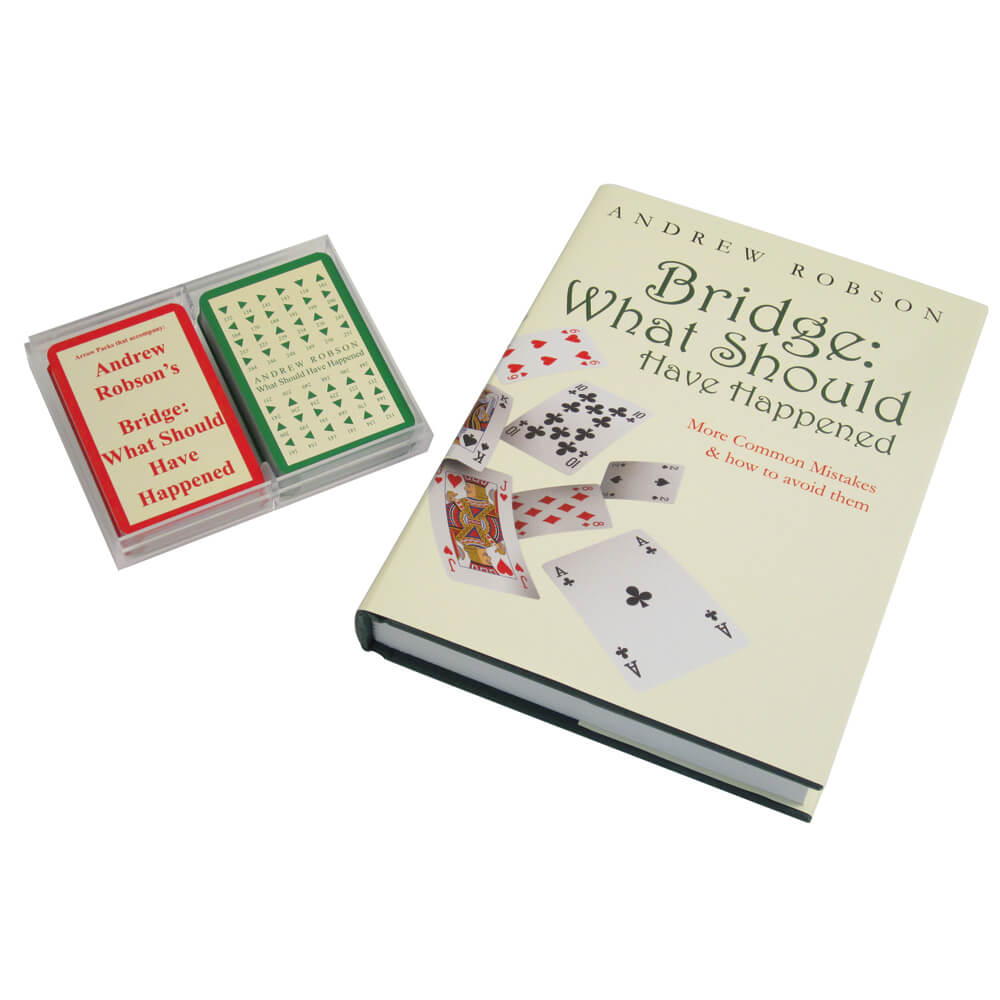 Bridge: What Should Have Happened is a book players of all skill levels can learn from. We've included it in the intermediates section as – in our experience – most players would consider themselves intermediates.
---
For the Advanced Bridge Player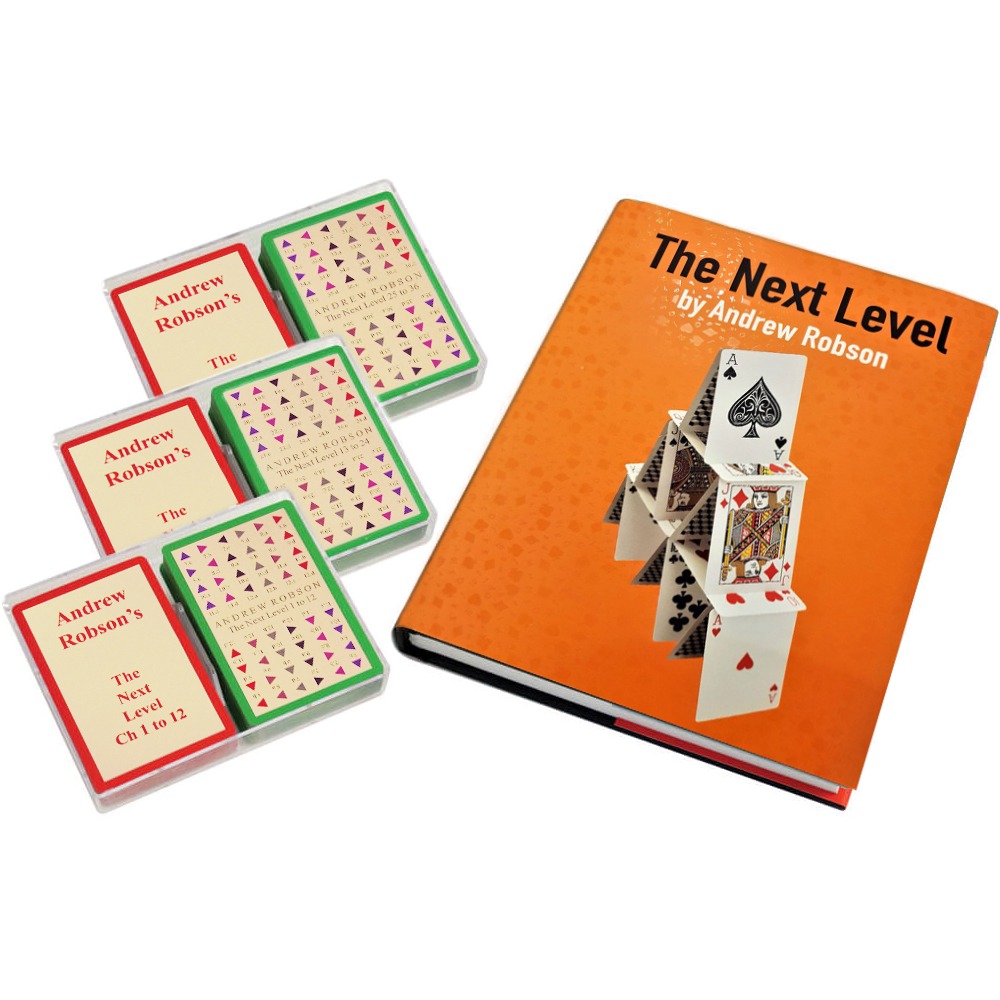 Andrew has written The Next Level for players that are looking to progress to a tournament level play. This really is aimed at elite players. However if you are a keen advanced intermediate, looking to challenge your self, then you may benefit from this book too.
---
Do You Use Arrow Cards?
If you use arrow cards and find them useful, share your experience in the comments section below. We love to hear feedback from customers and any tips, tricks and advice is warmly welcomed by other players who visit this site.