Description
Luxury Baize Table Cloth – Made to Measure
Are you looking for a baize cloth tailor-made for the size of your table? Then our Luxury Baize Table Cloth – made-to-measure is for you.  Our Luxury Baize Table Cloths are handmade with care by us in our workshop in Devizes, from top-quality British baize (95% wool). We carry four stock colours of baize: burgundy, green, black and blue, and a choice of edgings from ornate tapestry to understated and smart Petersham. We can also make you a cloth from one of the other many colours of baize, so if you're looking for a particular colour please get in touch. A photograph of the interior you want your cloth to co-ordinate with can be useful too.
Shapes of Table
We've made small cloths, large cloths and huge cloths over the years and in all kinds of different shapes! We've made loose cloths for boardroom tables, fitted cloths for conference rooms, cloths for shop displays, gaming cloths for yachts and private jets, and even for a submarine. We've made cloths for the benches in the London Eye and a huge racing cloth for Aintree Race Course. Whatever the size or shape of your table, we can make a cloth to fit. If you'd like a no-obligation quotation, please use the contact form to get in touch.  The widest cloth we can make is 220cm and the length can be several metres or more.
Baize, Not Felt
The fabric we use for all our baize cloths is top-quality British-made baize which is 95% wool and 5% nylon.
There is a lot of confusion about the difference between baize and felt. This isn't surprising when you search online and find many suppliers describing felt as baize, or a fabric as 'baize felt' or 'felt baize'. It's important to know whether you're buying baize or felt, because the two fabrics are very different.
Felt is a lightweight fabric made from matted fibres of either wool or a synthetic. Being matted rather than held together in a tight weave, the fibres easily fluff up or 'pill' if rubbed. On the other hand, baize is a strong, dense and hard-wearing fabric made from woven strands of wool. If it's top-quality, such as the fabric we use to make our Baize Bridge Cloths, it doesn't pill and it will look great and last for many years. There really is no comparison between felt and the far superior baize. You can purchase a Baize Bridge Cloth from us with complete assurance that you are buying a top-quality item.
Want to know more?
Read our blog post Baize or Felt? A Guide to Buying Wisely.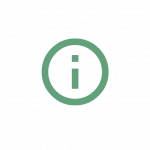 Important Note:
Personalized products are not returnable or refundable. Personalized products are not returnable or refundable. Please double check the size of your table before adding this product to your basket.

beize, baise, braise, beise, bias, bais, blakc, blak, burgandy, Beize, baise, braise, beise, bias, biase, cloth, clothe, cloths, clothes, bridgecloth, bridgecloths, bridgeclothe, bridgeclothes, card-tablecloth, card-tablecloths, cardtable